Elhadj As Sy: Making IFRC "fit for the future"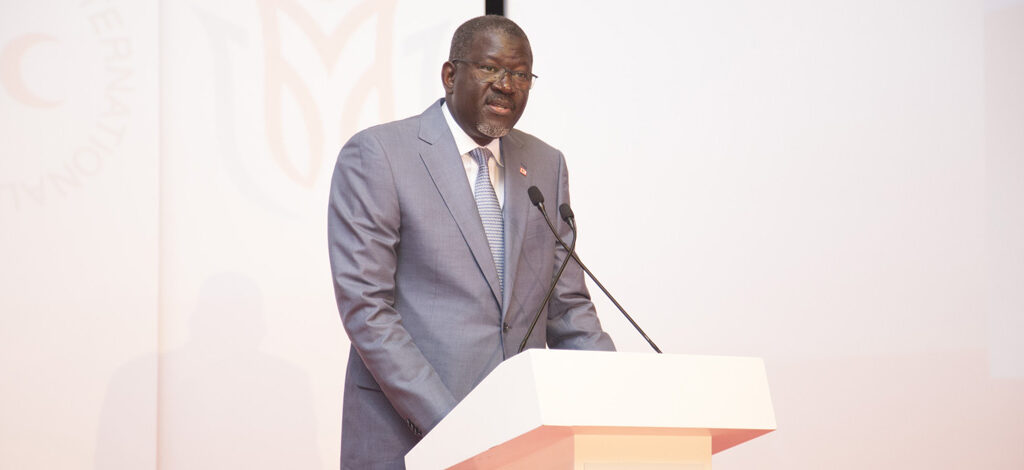 In a complex and fast-changing world, IFRC must work even harder to be "fit for the future", Secretary General Elhadj As Sy told the General Assembly yesterday.
"The best way to predict the future is to make it," Mr Sy said during his 2016-2020 Plan and Budget report. "We must act now to have the future we want tomorrow."
To do that, he said, IFRC must build on recent achievements in building the organizational and technical capacity of its National Society network. A total of 99 National Societies, he noted, have completed at least one phase of IFRC's Organizational Capacity and Certification process while roughly 1.5 million Swiss francs from the capacity building fund has been invested in 30 National Societies. Mr Sy confirmed that a new investment fund to strengthen National Society will be launched by IFRC and the ICRC.
Meanwhile, IFRC and its members are responding to record numbers of extreme weather events, a variety of complex emergencies, outbreaks of infection disease, mass displacement and continued global migration.
Since the last General Assembly, he noted, IFRC managed 48 emergency appeals for 220 million Swiss francs, implemented 123 Disaster Relief Emergency Fund operations and participated in several Movement-wide appeals. IFRC has also made major advances in advocating on issues such as nuclear weapons, climate change and migration.
"These are just some highlights that show progress, but it may not reflect our full potential," the Secretary General said. IFRC must continue to help National Societies increase resource mobilization capacity; attract, nurture and protect volunteers; enhance preparedness for epidemics, and bring successful programmes to scale.
Mr Sy stressed the importance of a zero-tolerance approach to fraud and corruption.  He said that IFRC would not waver from proactively seeking out and ending fraud and corruption within humanitarian operations around the world.
"In key areas, we are heading in the right direction," he added, "but we need to press on to be truly fit for the future. We are on the side of people, accompanying them in responding to their needs."
Statement to the General Assembly from the Audit and Risk Commission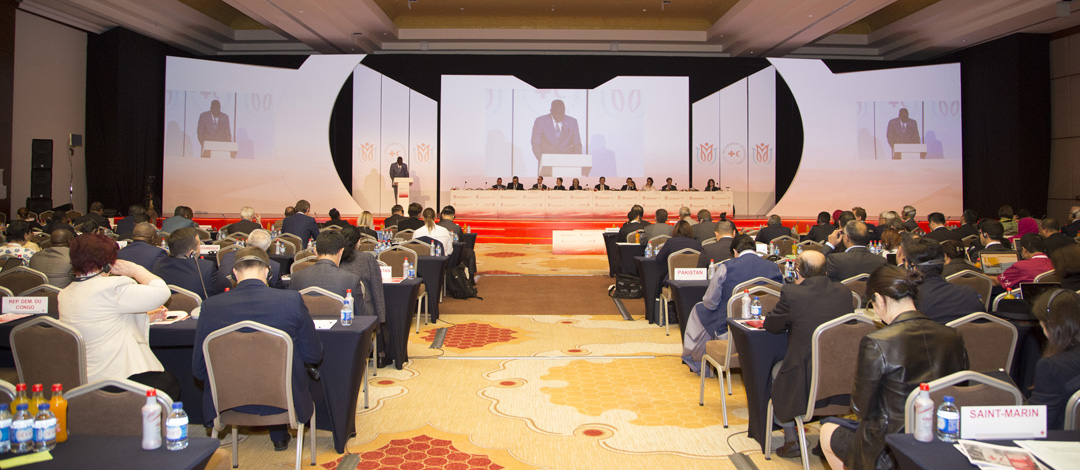 The Audit and Risk Commission has urged all National Societies to develop and adopt Anti-Fraud and Corruption policies as soon as possible, and ensure they are aligned with the policy implemented by the IFRC secretariat five years ago.
Addressing the General Assembly, Commission Chair Ms Kathryn Forbes said: "As we all have been reminded this week, the risk of fraud and corruption is not just a risk affecting the IFRC but rather a risk that adversely affects the Movement financially and reputationally.
"It is the belief of the Compliance and Mediation Committee and the Audit and Risk Commission that it is crucial that each National Society develop and adopt an Anti-Fraud and Corruption policy that aligns with the policy adopted by the IFRC secretariat as soon as possible.
"Our donors are demanding action, our beneficiaries deserve integrity, and most importantly it is the right action to take for preservation of the Movement. Please act on our recommendation."
Don't miss: the RC² Forum
In today's rapidly changing environment, mega trends and disruptions have the potential to affect people and shape the way the humanitarian sector will work in the future: artificial intelligence, digital disruption, protracted conflicts, raise of populism, changing humanitarian financing, robotics and demographics changes are only a few examples.
The RC² Forum is an opportunity for Movement components to learn from each other and share experiences under the overarching theme of futures and innovations. It hopes to inspire discussions on current and future dilemmas and their potential solutions, allowing the Movement to continuously provide relevant services in a changing environment.
Highlights of the event will include dynamic and innovative sessions on trends in violence and demographics, technology, youth and culture change, humanitarian financing, smart aid, migration, and climate risks. The sessions will be hands-on, interactive, and – in the case of the "Taste the Change" event – involve a very unusual buffet lunch. Don't miss this event.
Around the world, millions of people are fleeing violence, disasters and poverty in search of safety and dignity. We call on States to grant vulnerable migrants with international protection and access to assistance. #PowerOfHumanity
Red Cross and Red Crescent volunteers around the world are crucial in strengthening resilience and building communities. They need more support and recognition. #PowerOfHumanity
Making sense of the Statutory Meetings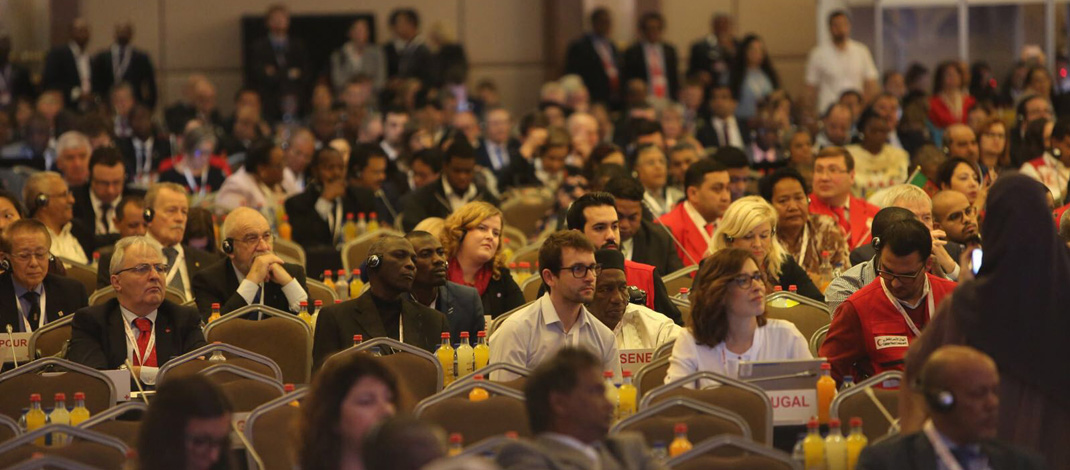 To date, more than 250 stories and experiences have been shared via our innovative feedback platform Sensemaker – most of them about Movement Coordination. The majority of respondents (86 per cent) have expressed positive feelings.
Share one of your own stories, share many!
What delighted or disappointed you at this conference? Go to https://goo.gl/yzsnQ7 or meet us at the stand #itmakessense