The Henry Dunant Medal: A special kind of courage
A special ceremony to recognise the services of four distinguished humanitarians was the highlight of the informal opening reception of the 32nd International Conference of the Red Cross and Red Crescent. For 50 years, the Henry Dunant Medal has served as the Movement's highest distinction and is awarded for humanitarian services and acts of great devotion. This year's recipients are Dr. Ahmed Mohamed Hassan; Stephen Davey; Monowara Sarkar and, posthumously, Professor Mamdouh Kamal Gabr.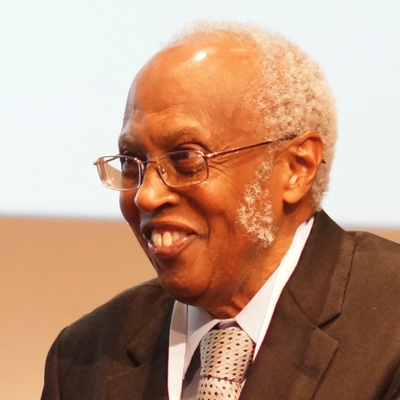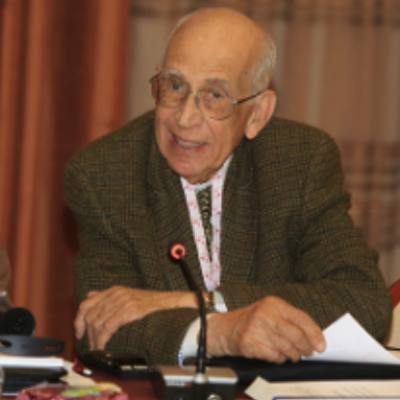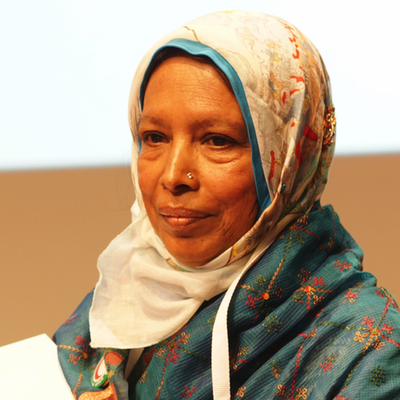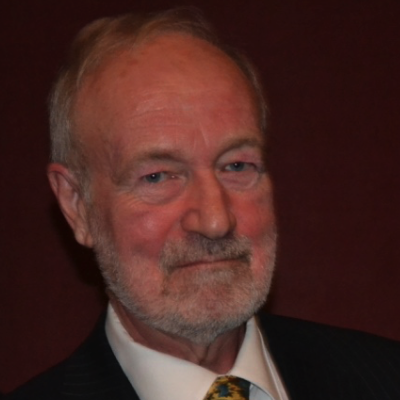 Dr. Ahmed Mohamed Hassan is a cardiologist who has spent decades championing the work of the Somali Red Crescent Society, of which he was elected president in 1972. For more than 20 years, Somalia has been one of the most challenging political and security environments in the world, marred by political divisions and armed conflict. Despite this, Dr. Ahmed has managed to maintain the unity of the Somali Red Crescent Society thanks to his wisdom, humility and unwavering commitment to the Fundamental Principles.
Professor Mamdouh Kamal Gabr became Secretary General of the Egyptian Red Crescent Society in 1991 and remained in that post till the end of his life in 2014. Under Professor Gabr's leadership, the National Society weathered the social and political turbulence and continued to embody the International Red Cross and Red Crescent Movement's humanitarian ideals, while at the same time providing assistance and support to sister Societies in the region and beyond. The Secretary General of the Egyptian Red Crescent Society, Moemena Kamel, accepted the posthumous award in his honour.
For 44 years, Monowara Sarkar has dedicated her life to alleviating the suffering of people who have lost contact with their loved ones owing to armed conflict or natural disaster. She joined the ICRC in 1971 and was chosen to set up the tracing department of the Bangladesh Red Crescent Society four years later – a project that was meant to last six months, but ended up running for 40 years. In 2001, after years of negotiating, she received permission from the Government to begin offering Restoring Family Links services and aid to foreign detainees. Ms. Sarkar has been awarded the Henry Dunant Medal not only for her long service to the Movement, but also for her innovative methods.
Stephen Davey first joined the Movement in 1970 and helped to shape several major policies over the years, including the Strategy for the Eighties, the Strategic Work Plan for the Nineties, and Strategy 2010. Mr. Davey later came to Geneva to work for the International Federation – then called the League of Red Cross Societies – initially in the Relief Bureau. His efforts helped revitalise the International Federation's work on the Fundamental Principles; oversaw the adoption of modern means of communication; reorganised the secretariat's media and communications, and sharpened the focus on the work of National Societies.   
Speaking on behalf of all the 2015 recipients, Mr. Davey said he was honoured by the award. "We feel an enormous privilege to work with the International Red Cross and Red Crescent Movement and, to receive an award for our work, we are truly grateful." He recognised the efforts of the whole Movement, saying that the four recipients were merely representatives of many people who have done remarkable work: "While these medals recognise individual contributions, they are part of the collective contribution of the Movement-humanitarians need courage and determination of another kind."
Empowering humanity – Opening of the 32nd International Conference
The 32nd International Conference of the Red Cross and Red Crescent is underway with a plea from senior leadership for States and National Societies to shift their collective approach to assisting those in need.
Globally, there are currently 60 million people displaced due to violence and war – the largest number since the Second World War. In 2014, close to 102 million people were affected by disasters. Governments and the International Red Cross and Red Crescent Movement are striving to meet the growing humanitarian needs – but as those needs change, we too must adapt, said the President of the International Federation of Red Cross and Red Crescent Societies.
"We cannot continue to pump so much money, time and effort into relief that too often comes late, and that too often leaves people facing the same risks and vulnerabilities," said Tadateru Konoé, President, International Federation. "We need a shift in how we tackle humanitarian need. We need to prioritize efforts that support communities to become stronger and more resilient."
President Konoé stressed that the International Federation is committed to making this shift, through a plan and budget that focuses on building resilient communities, utilizing the skills of up to 17 million trained and community-based volunteers worldwide.
"Since the last International Conference, nearly 100 Red Cross and Red Crescent volunteers have been killed in the line of duty," said President Konoé. "We are collectively accountable to make sure the same cannot be said in four years' time. We will be asking States to help us create and facilitate an enabling environment for volunteerism."
"We have entered an era in which armed conflicts are greater in complexity and numbers of actors, longer in duration, wider in regional impact, broader in tactics and weapons used and, above all, more atrocious in the human suffering they cause," said Peter Maurer, President, International Committee of the Red Cross (ICRC). "It is an era of protracted armed conflicts, which add up to a world at war."
President Maurer promised that the ICRC would scale up support to Movement partners along migration routes, and urged States to avoid navel-gazing. "States cannot focus on what happens inside their borders alone," said President Maurer. "Migration routes go across borders, and so must our humanitarian response."
Referring to recent attacks in Yola, Bamako, Paris and Beirut, President Maurer talked of the need to remind all parties to apply international humanitarian law and other frameworks such as human rights law as a means of preventing and dealing with such violence. "We will have to redouble our efforts to ensure that the law is known, understood and respected," said President Maurer, adding that the ICRC is well placed to guide Governments and non-State armed groups on how best to abide by the rules of war, given its engagement worldwide with those who carry weapons.
"The chronic dilemma of humanitarian action is, and will continue to be, the dependence on political solutions", also said President Maurer, calling on States to work for political solutions to today's armed conflicts.
Also during this opening session, the National Societies of Guinea, Liberia, and Sierra Leone were honoured for their work in the Ebola response operation.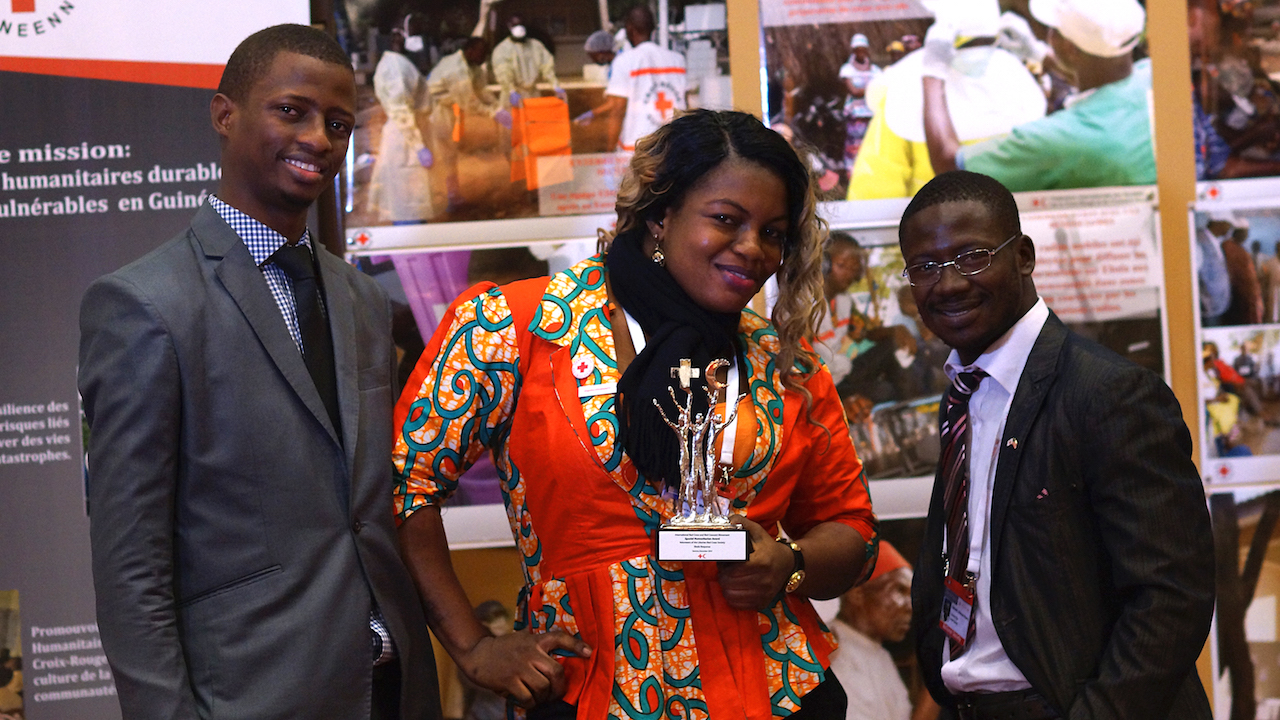 "Humanity – the engine that drives all you do"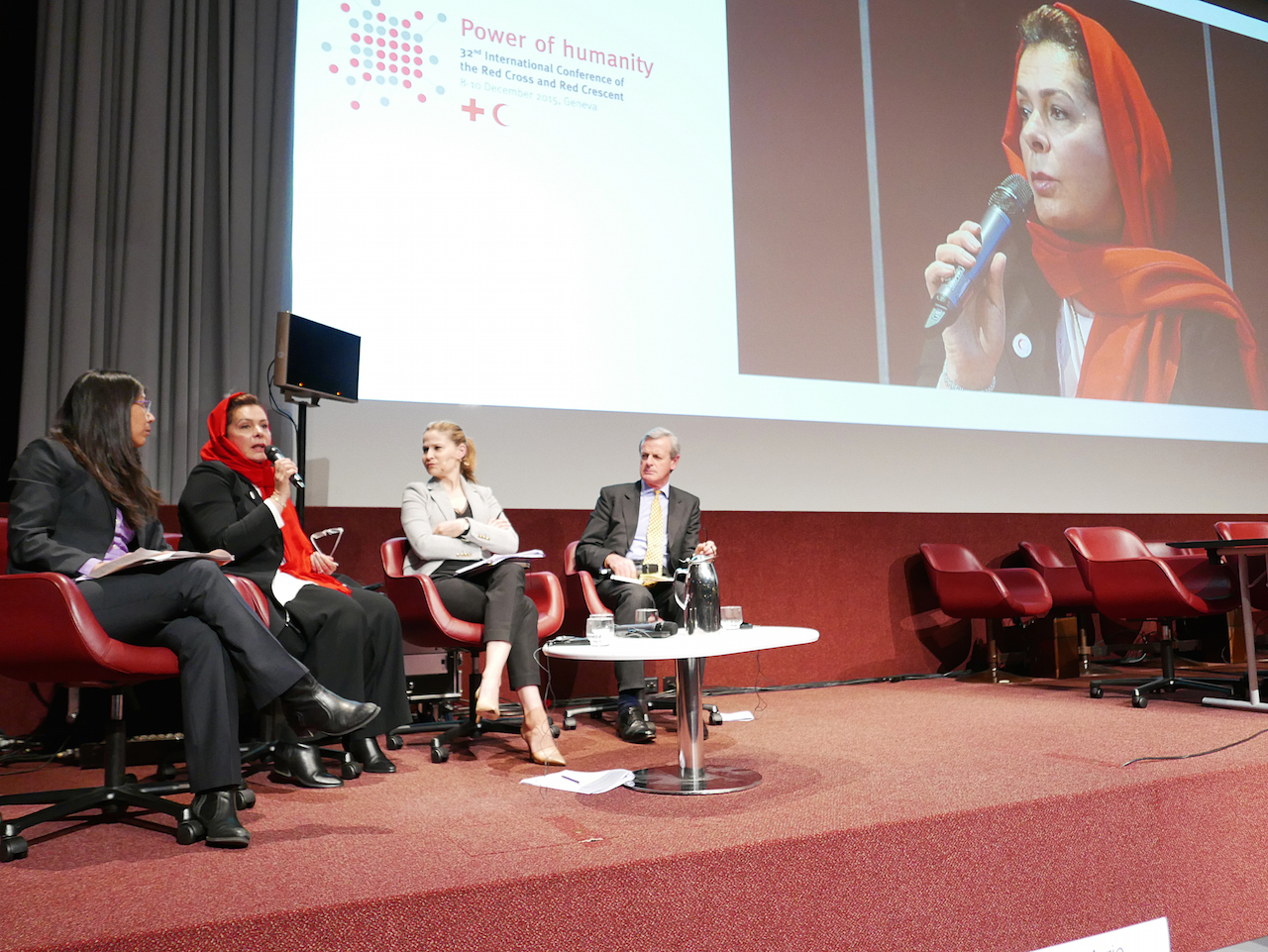 The panel discussed the role of principled humanitarian action in a changing world.
Shared humanity, partnerships and common responsibility were recurring themes at this afternoon's panel debate moderated by CNN anchor Hala Gorani. Themed Power of Humanity: Fundamental Principles in Action, the panel featured the President of the Afghan Red Crescent Society, Fatima Gailani; the President of Médecins Sans Frontières, Dr. Joanne Liu, and former Deputy Supreme Allied Commander Europe for NATO, General Richard Shirreff.
The sessions began with three video messages. Li Yuanchao, Vice President of China, commended the Movement, paying "highest tribute" for the work and the Movement's role in peace and development globally. He reaffirmed his Government's commitment to support the work of the Red Cross Society of China. UN Secretary-General Ban Ki Moon said that the UN was proud to be part of this vital conference and hoped that deliberations from the next three days would help feed discussions at the World Humanitarian Summit in May 2016. Franz Van Houten, CEO of Phillips, talked of their efforts to improve three billion lives by 2025.
Humanity: all panelists agreed that this was the one Fundamental Principle that overarched all other principles. Ms. Gorani reflected on this, saying, "Humanity is the engine that drives all that you do.  Alongside your commitment to your work lie lofty goals, Governments, organisations that are hard to work with, but also some amazing individuals." 
Ms. Gailani spoke of Independence. "For this to work, all parties have to respect this. For us, we made it clear to our Government and we have been allowed to work neutrally and independently," she said. 
Ms. Gailani said that she envied countries that had priorities. "In our work, we have too many. My main worry is how I will protect my young volunteers.  This is the reason why we need the International Conference – we need to put our minds together as they need us."
Ms. Gorani asked the panel what they would say to young people aiming to be humanitarians.  Ms. Liu thought it was important to assess the reasons behind joining the sector.  "It's not about you – it's about caring and assisting others.  It's selfless action for people that need it most." General Shirreff said young people should examine their vocation. "The more you give, the more you will get out of this. You will gain immense satisfaction from the people you serve with. What we do alone is not as important as what we can do together." 
In closing, Ms. Gailani reiterated the importance of the International Conference and the participation of States at these sessions, reminding everyone that Resolutions adopted over the next three days were not just for those gathered in Geneva, but for the young people in the field who are doing a fantastic job.
In pictures
The opening of the 32nd International Conference
Reconnecting families, restoring hope
Globally, families affected by conflict, disaster or migration often have to live with an additional trauma: the anguish of not knowing the fate and whereabouts of their loved ones. In light of this global crisis, a session on Reconnecting families: building resilient communities through reconnecting and supporting separated families following conflict, disaster or migration was held to exchange experiences.
Presenters included Henry Dunant Medal recipient Monowara Sarkar; Thu-Thuy Truong, beneficiary and volunteer of the American Red Cross Restoring Family Links (RFL) service, and Claire Schocher-Döring from the Austrian Red Cross, who spoke of their experiences as individuals and members of the International Red Cross and Red Crescent Movement in family tracing and reunification services in various parts of the world.
Among other points, Sarkar advanced the need to give importance to RFL and to appreciate volunteers' efforts, and commended ICRC technical support to the Bangladesh Red Crescent Society. She said that good cooperation and communication among Movement components is essential to reduce the pain of separated family members.
Through effective RFL services, the Movement seeks to alleviate the impact of this uncertainty on separated families, and consequently reinforce communities' resilience.
The Australian Business Roundtable innovates in disaster risk reduction
For more than 100 years, the Australian Red Cross responded to humanitarian needs in the disaster-prone country. These events have cost Australia great losses, both human and financial, and it was time for the Red Cross to move from disaster response to preparedness and prevention.
The National Society is among the founders of the Australian Business Roundtable for Disaster Resilience and Safer Communities, which uses evidence-based reporting on the needed investments to ensure effective disaster risk reduction. The roundtable is formed of six CEOs of leading companies and organizations from different core sectors in the country with the aim of influencing public policy towards investing in building community resilience.
A side event was held on the first day of the International Conference to introduce the Business Roundtable. The presentation and discussion were held with hopes that the success of the Australian Red Cross initiative would be adapted in local contexts and used by other National Red Cross and Red Crescent Societies, in line with the Red Cross and Red Crescent One Billion Coalition for Resilience initiative. 
Evaluating the International Conference
During the International Conference, delegates may be approached by a team of evaluators. Their task is to evaluate the Conference through four data collection methods, which include tablet surveys, video interviews, questionnaires for the Humanitarian Dialogue-Vision Lab sessions, and the monitoring of incoming social media. We trust that such an analysis will help the Red Cross and Red Crescent better understand the interest and usefulness of this Conference before and during the event, and will provide useful lessons for future Conferences.